COMPANY
Message from the President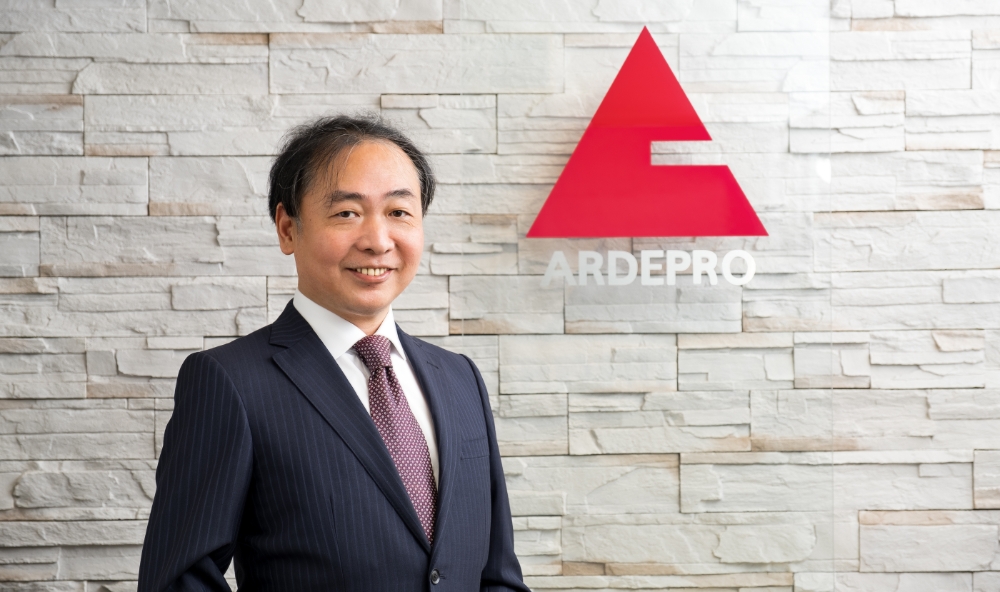 Founded in 1988 to carry our interior work, we began the building management business in 1991 and launched a full-scale business of revitalizing previously owned condominiums in 2001. In those days, our business model was based on a process: purchasing an entire previously owned condominium building, carrying out interior work, and selling individual condominium units. We subsequently expanded the business scope to include purchasing entire office buildings and condominium buildings and then selling them with added value (refurbishment of various facilities, seeking and securing tenants, etc.).
Capitalizing on our experience and expertise, we have been pursuing "revitalization of real estate" as our theme. Our current business of adjustment of property rights is one in which it is not easy for other real estate companies to engage. In general, adjustment of property rights is a business with a high barrier to entry as it is both time consuming and labor-intensive, requiring much painstaking work extending from purchasing through to commercialization because of the complex web of relationships involving people and their rights.
We are convinced that through our property rights adjustment business we are able to realize the true value inherent in property, thereby contributing to urban redevelopment, revitalization, and establishment of a safe and secure society.
We intend to further promote this business by leveraging our property rights adjustment knowhow and our wealth of experience in revitalization of real estate.
In addition, with the aim of fulfilling our corporate social responsibility by emphasizing ESG (environmental, social, governance) initiatives, the ARDEPRO Group will strive to contribute through its business to the resolution of social issues corresponding to the Sustainable Development Goals (SDGs). In doing so, we will contribute to the sustainable development of society and fulfill our responsibility as a corporate citizen committed to ensuring a flourishing global environment.
In these endeavors, we appreciate our stakeholders' continued guidance and support.
Yuichi Shiitsuka
Representative Director and President
ARDEPRO Co., Ltd.